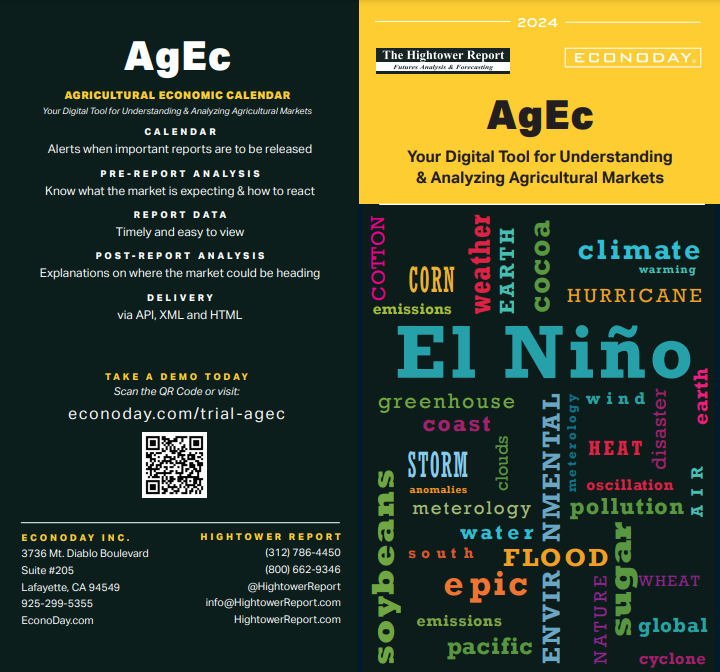 2024 AGRICULTURAL ECONOMIC CALENDAR
A Tool For Understanding & Analyzing Agricultural Markets
For over 15 years The Hightower Report has been publishing their popular Pocket Calendar. It was developed as a result of their Commodity Trading Guide customers also wanting a convenient "pocket sized" reference to carry with them.
Some suggestions on how to leverage your customized Pocket Calendars:
"Thank you" gifts for existing customers. Printing is on-time for holiday shipment!
Give-away piece to use at trade shows, presentations, or industry functions.
Targeted marketing for lead generation and conversion.
A great reference tool for your in-house brokers, traders, IB's and staff.
Features
A customized, branded piece that is functional and will keep you "top of mind" with your customer base.
A one-stop reference for the major report dates, contract expirations, trading hours and more!
Convenient pocket size to carry with you or be "at the ready" on your desk.
FREE shipping on orders within the US